Pre-register to be the first in line to invest in AFC Wimbledon's latest share issue, and help take the club back home to Plough Lane.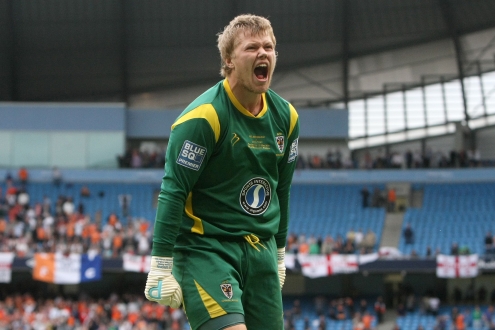 Let's finish what we started
We're ready to write the final chapter but we can't finish the story without you. AFC Wimbledon will now return home to its own new stadium, back on the same road that Wimbledon used to call home.
As an investor at any level, your legacy will be permanently recognised in the new stadium. And we're also considering how we can pay out dividends directly tied to the Club's future success, such as promotion to the Championship and the Premier League. We'll confirm the full list of the rewards before anyone can invest. Investment opportunities like this are rare. But then so are stories like this.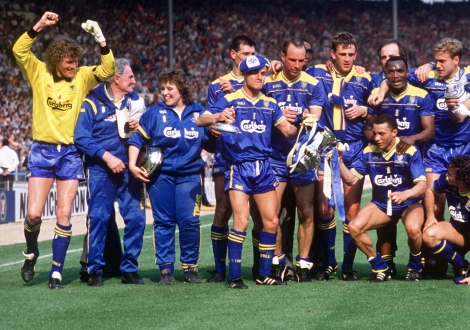 First, there was the glory. Wimbledon, the underdogs with no money, went from Division 4 to Division 1 in 5 seasons, culminating in beating the mighty Liverpool in the 1988 FA Cup Final.
And then, the nightmare for any football fan – their club and its home was taken away from them.
But the fans' refusal to go quietly led to a community coming together, starting again, from the very bottom of English football. This spirit has carried this fan-owned club from the lowest league possible back into the English Football League within nine years.
Your chance to invest in AFC Wimbledon.
AFC Wimbledon will soon be raising investment.
These funds will go towards the construction of our new stadium, finally returning the Dons to the Borough of Merton, where our story first began.
Everyone now has the opportunity to be part of our amazing story. From as little as £10, you can become a part-owner of AFC Wimbledon.
Play your part, make sure your name is recorded within the new stadium and together, we'll write the final chapter.
Pre-register to be the first to invest in our upcoming investment round on Seedrs.
When investing, your capital is at risk. For information about how we use your personal data, please see our Privacy Notice.
Investing involves risks, including loss of capital, liquidity, lack of dividends and dilution, and should be done only as part of a diversified portfolio.
This form has been approved as a financial promotion by Seedrs Limited, which is authorised and regulated by the Financial Conduct Authority. By completing this form you are agreeing to comply with and be bound by our Terms of Service, which together with our Privacy Policy, govern Seedrs's relationship with you in relation to your use of the Website.